Human beings are inherently designed to be relational. It's how we learn, grow, and survive as a species. In the workplace, it's no different. We long for the same close bonds and connections with colleagues, managers, and customers, in the pursuit of purposeful work and strong collaboration that produce meaningful results.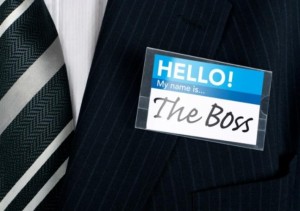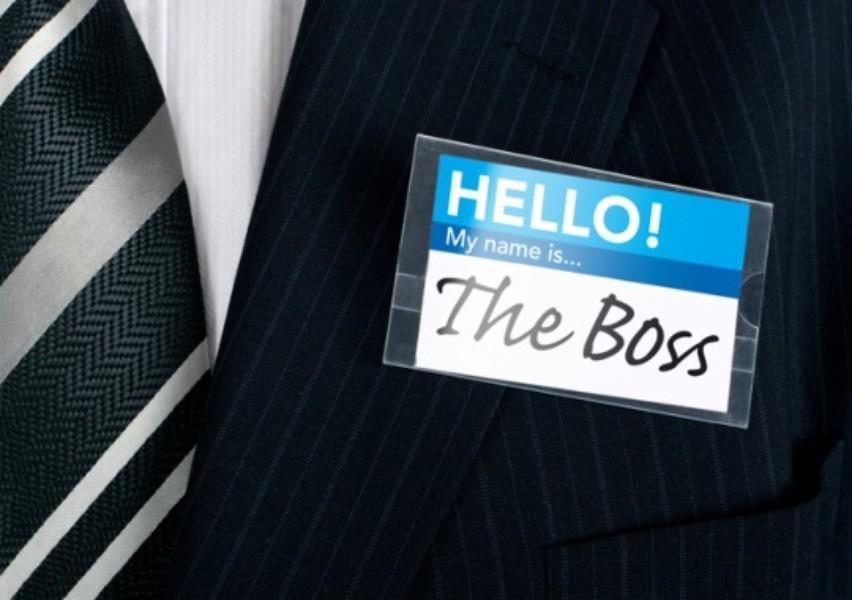 That's why it's inconceivable to me that, in this relationship economy where trust and transparency define some of the top brands on the planet, toxic work cultures still prevail for the majority, severely affecting employee health (very costly to companies), teamwork, productivity, and the bottom line.
Until we abandon systemic managerial thinking anchored in the fossilized ideals of the industrial revolution, where control, power, authority, rules, and decisions are held by autocrats and bureaucrats at the top of the food chain, the employee engagement crisis remains unsolved.
However, as with every villain in the story, there's a hero. In this case, reversing the problem of toxic work cultures starts with one foundational premise: Building up a culture of servant-leaders that set the tone for creating an environment that drive human performance, according to how human beings are wired at their core design.
The Research
Dr. Jim Laub, a leadership scholar and president of OLAGroup (and also one of our partners), has done extensive research on servant leadership's impact on human performance. His original studies set out to find out the answer to three questions:
How is servant leadership defined?
What are the characteristics of servant leadership?
Can the presence of these characteristics within organizations be assessed?
On his quest for answers, he did a thorough review of the current mountain of literature to determine what has been added to the significant work of Robert K. Greenleaf, the founder of the modern servant leadership movement. Today, scores of colleges and universities include servant leadership in their curricula and hundreds of companies (including "Best Companies to Work for") embrace Greenleaf's philosophy.
Dr. Laub then conducted a three-part Delphi survey with fourteen prolific authorities from the field of servant leadership, including the likes of Jim Kouzes, coauthor of the bestselling and award-winning book, The Leadership Challenge; Tom Peters, author of the classic In Search of Excellence: Lessons from America's Best-Run Companies; and Jack
Lowe, Jr., former TDIndustries (TD) CEO and Chairman of the Board.
Like this Article ?  Share It !    You now can easily enjoy/follow/share Today our Award Winning Articles/Blogs with Now Over 2.5 Million Growing  Participates Worldwide in our various Social Media formats below:
FSC LinkedIn Network: (Over 15K+ Members & Growing !)  www.linkedin.com/in/fscnetwork
Facebook: (over 12K)   http://www.facebook.com/pages/First-Sun-Consulting-LLC-Outplacement-Services/213542315355343?sk=wall
Google+: (over 800K) https://plus.google.com/115673713231115398101/posts?hl=en
Twitter: Follow us @ firstsunllc
What Skill Sets do You have to be 'Sharpened' ?
Continue of article:
The experts were chosen based upon the fact that they had written on servant leadership
or had taught at the university level on the subject. This expert panel was asked to name and rate the characteristics of the servant leader (more on that in a minute).
In the final survey, Dr. Laub raised the stakes. The servant leadership characteristics identified were used in the construction of an assessment tool to diagnose organizational health across an enterprise -- the Organizational Leadership Assessment (OLA) instrument. The original field test version of the OLA was conducted with 828 people from 41 organizations representing various states in the U.S. and one organization from the Netherlands (it has since been tested with over 1200 organizations). The OLA was found to be a reliable tool for measuring servant leadership in organizations and remains the first and foremost instrument in the market today strictly used for assessing servant leadership behaviors to change a company's culture (we use it with our clients).
Based upon a review of the extensive literature and the multi-stage Delphi results, Dr. Laub answers the three questions posed earlier this way:
How is servant leadership defined?
Servant leadership is an understanding and practice of leadership that places the good of those led over the self-interest of the leader.
What are the characteristics of servant leadership?
Servant leadership promotes the valuing and developing of people, the building of community, the practice of authenticity, the providing of leadership for the good of those led and the sharing of power and status for the common good of each individual, the total organization and those served by the organization.
Can the presence of these characteristics within organizations be assessed?
Organizations have a significant impact on the people they employ, on the customers they serve and on the society at large. This impact goes beyond one, or a group, of leaders. Servant leadership should become characteristic of the organizational culture in order to produce the most benefit. That is why the OLA has been designed to assess the characteristics of servant leadership within the entire organization.
The six characteristics defined.
Dr. Laub's work continues to be at the forefront of research to answer the question "why do leadership structures and company cultures fail so often?" As stated, the answer lies in what he found to be the six defining traits that lead to great organizational health:
1. Leaders display authenticity:
2. Leaders value others:
By believing and trusting in people.
By maintaining a high view of people, and showing respect and dignity.
By putting others first before self.
By listening -- receptive, nonjudgmental listening.
3. Leaders develop people:
By providing for learning and growth.
By developing potential.
By modeling appropriate behavior.
By building up others through encouragement and affirmation.
4. Leaders provide leadership:
By envisioning the future.
By using intuition and foresight to direct the organization.
By taking initiative and moving out ahead.
By clarifying goals and expectations.
5. Leaders share leadership:
By sharing power and empowering others.
By sharing status in relation to position, honor, and self-promotion.
By using persuasion to influence others instead of coercion.
By pushing authority down.
6. Leaders build community:
By enhancing relationships and relating well to others.
By promoting a sense of belonging and connection for all team members.
By working collaboratively, emphasizing teamwork.
By valuing the differences of others -- differing gifts, cultures, personalities, and viewpoints.
While the formula for organizational health and leadership success has been laid out, the competitive edge goes to those organizations committed to selecting the right leaders and continuously developing them, where behaviors become permanently ingrained, habitual, and practiced by both the leadership and workforce.
The opinions expressed here by Inc.com columnists are their own, not those of Inc.com.
http://www.firstsun.com/wp-content/uploads/2013/11/BossTag.jpg
600
852
First Sun Team
http://www.firstsun.com/wp-content/uploads/2016/07/logo.jpg
First Sun Team
2017-08-21 10:58:39
2017-08-21 10:58:39
#Leadership : Research - 6 Things Great Leaders Always Do (But Mere Bosses Typically Fear)....A Top Leadership Scholar Discovers the Most Effective Characteristics that Lead to Successful Company Cultures.