The significant pay premium that Americans used to receive for working at large companies has shrunk rapidly in recent decades, especially for lower-wage workers, a new study finds.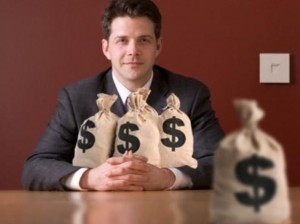 For the last century, economists have noted that similar workers tend to earn significantly more at large firms than at small ones—a premium that worked out to nearly 50% higher pay in the early 1980s for an employee who went from a company employing fewer than 100 people to one employing 10,000 or more.
But more recently, that premium has shrunk to just 20%, Stanford University economist Nicholas Bloom and his co-authors found in an analysis of federal income data from the late 1970s through 2013. The study was presented Saturday at the annual meeting of the American Economic Association in Philadelphia.
"This large-firm pay premium that's been around for over 100 years, in the last 30 or 40 years, it seems to have collapsed in the U.S.," Prof. Bloom said.
It has essentially disappeared for lower-paid workers and those without college degrees, he said. The bottom 50% of workers by pay received almost no premium for working at large companies in 2013, while the premium remained steady for college graduates.
Like this Article ?  Share It !    You now can easily enjoy/follow/share Today our Award Winning Articles/Blogs with Now Over 2.5 Million Growing  Participates Worldwide in our various Social Media formats below:
FSC LinkedIn Network:   www.linkedin.com/in/fscnetwork
Facebook:  http://www.facebook.com/pages/First-Sun-Consulting-LLC-Outplacement-Services/213542315355343?sk=wall
Google+:  https://plus.google.com/115673713231115398101/posts?hl=en
Twitter: Follow us @ firstsunllc
Question: Want the 'the best/current articles/blogs on the web' on Job Search, Resume, Advancing/Changing your Career, or simply Managing People?
Answer: Simply go to our FSC Career Blog below & type(#career, #leadership, #life) in Blog Search:  https://www.firstsun.com/fsc-career-blog/
What Skill Sets do You have to be 'Sharpened' ?
Continue of article:
Prof. Bloom has specialized in analyzing income data for individuals, anonymously, across time and as they change jobs, using a variety of federal population and employment data.
"Almost all of the drop is that large firms are paying the same types of people less," Prof. Bloom said. "It's not that they're hiring worse employees, they just seem to be paying less of a bonus." 
The trend meshes with others, including the rising dominance of large firms and a rapid increase in pay among the top earners at large companies. At smaller firms, by contrast, pay for employees has tended to rise and fall together, Prof. Bloom's research has found.
The premium is likely declining for a combination of reasons, Prof. Bloom said. Lower-paid jobs are increasingly outsourced at large companies, which makes it easier to push wages down for those still directly employed. In addition, low union membership—already pronounced in the private sector in the 1980s—likely has contributed modestly, he said.
Finally, activist shareholders and other factors have put pressure on managers to reduce operational costs, Prof. Bloom noted. "You could almost see it as an unpleasant side effect of capitalism, that it's led to a shift of compensation from low-paid to high-paid," Prof. Bloom said. "It's what tends to maximize stock prices."
Other research has chronicled how large companies in a variety of industries have shifted whole functions through outsourcing, contracting, franchising and other means, said David Weil, dean of the Heller School for Social Policy and Management at Brandeis University and a former Obama administration labor official.
"What Nick's paper does is ramp that up into more economywide effects," Prof. Weil said. "It's been underrecognized."
Write to Theo Francis at theo.francis@wsj.com
WSJ.com | January 10, 2018
https://www.firstsun.com/wp-content/uploads/2013/11/ManMoney.jpeg
600
801
First Sun Team
https://www.firstsun.com/wp-content/uploads/2016/07/logo.jpg
First Sun Team
2018-01-13 15:38:04
2018-01-13 15:38:04
Your #Career : Bigger Companies Once Meant Much Bigger #Pay , No More...For Decades, even Lower-Paid Workers could Boost their #Pay by Moving to a Bigger Employer. No Longer.