When any of us await an answer where the choice is either yes or no, we obviously hope the answer to be yes. Yet, realistically and statistically, yes is only likely to happen half the time. It is easy for us to deliver good news, and we normally enjoy telling someone yes.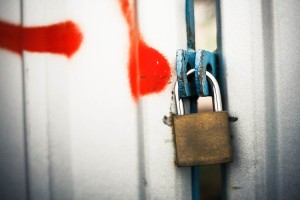 Personally, I know that I would rather be told no quickly, than to wait several weeks on edge with an uncertain outcome.
But a funny thing happens when the answer is not yes. Most people are very uncomfortable saying no, and this creates at least four strange behaviors.
Wait to deliver the news, knowing full well the outcome will not change, but hoping time will make it easier
Seek additional information to potentially reverse the decision.
Tell the person no, but make up a lame explanation
Do nothing
To me, the worst alternative is doing nothing. It is rude, disrespectful and clearly not the way you want to represent yourself, your company and your brand. A good example is the process of applying for a job -- you are applying, and you know there is a good chance you may not be hired. Hearing no will not cause you to jump off the roof. My personal experience and non-scientific research indicates that employers not informing applicants of a no decision is very typical.
Cadbury responded to this letter (which subsequently was found to be a fake application from BuzzFeed UK writer, Jamie Jones). The company that makes chocolate candy and other goodies sent a thanks but no thanks letter to a job applicant even though their normal policy is not to. As you read this letter, courtesy of Social Talent, keep in mind how Mr. Castle tells the applicant "no," in a way that instills empathy and humanity through humor.
Dear Mr. Jones,

We regret to inform you that your application for the position of Global Quality Manager has been unsuccessful. We don't normally respond to unsuccessful applicants but in your case, we've made an exception to return the £5 note you attached to the references section of your application under the line "Elizabeth *wink, wink*"

Some notes regarding your application:

Listing "Super-secret spy work, I legally can't talk about as your previous experience won't fool anyone.
In future, you might want to refrain from using sentences like "C'mon, let me be a part of this awesome gig you've got going on."
eBay feedback isn't a relevant reference.
Your attached sketch of an "everlasting chocolate bar" was unwarranted, absurd, and quite frankly it scared us a little.

We wish you all the best in your future endeavours.

Sincerely,

Alan Castle

Despite the humorous nature of this situation, Cadbury's rep was personable, understanding, and saw him as a person as opposed to a number. If BuzzFeed's writer was trying to test Cadbury, they passed with flying colors.

Like this Article ?  Share It !    You now can easily enjoy/follow/share Today our Award Winning Articles/Blogs with Now Over 2.5 Million Growing  Participates Worldwide in our various Social Media formats below:

FSC LinkedIn Network: (Over 15K+ Members & Growing !)   www.linkedin.com/in/frankfsc/en

Facebook: (over 12K)   http://www.facebook.com/pages/First-Sun-Consulting-LLC-Outplacement-Services/213542315355343?sk=wall

Google+: (over 800K) https://plus.google.com/115673713231115398101/posts?hl=en

Twitter: Follow us @ firstsunllc

What Skill Sets do You have to be 'Sharpened' ?

Continue of article:
The next time you are in a situation where you must tell someone no, just tell them, and let them know as soon as you have made your decision.
You are clearly doing the person a favor by telling the truth as soon as you have made your decision, and you will likely feel better that you provided closure to the other person.

No is not a bad answer. It's the best answer after yes.

The opinions expressed here by Inc.com columnists are their own, not those of Inc.com.

PUBLISHED ON: AUG 7, 2017
http://www.firstsun.com/wp-content/uploads/2015/11/Free-Lock-in-Door.jpg
1100
1650
First Sun Team
http://www.firstsun.com/wp-content/uploads/2016/07/logo.jpg
First Sun Team
2017-08-07 15:39:20
2017-08-07 15:39:20
#Leadership : Are You Strong Enough to Say 'No'? Here's How Leaders Should Convey Bad News to Employees...Is "No" in your Leadership Strategy?