A client recently shared an email he had received from a competitor in his industry. The author of the email was attempting to position himself as an expert in their trade and belittle my client for his unique style of doing business. The email carried a negative tone and read as a stream-of-consciousness rant written in the late hours of the night with a bottle of scotch and a splash of venom.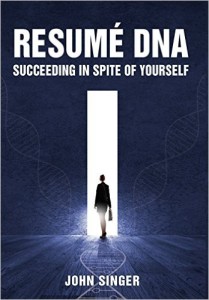 It was quite obvious that the author did not proofread his document. The absence of punctuation and the six misspelled words did not compare to the closing statement: "There is no room in our industry for people like you who insist on going rouge."
Let's see—Dictionary.com defines rouge as: rouge n........ A red powder, used as a cosmetic for adding redness to the cheeks.
A spellchecker will recognize rouge as a correctly spelled word—just as it will accept the spelling of the appropriate word: r-o-g-u-e.
When you unintentionally misuse or misspell a word, you appear to be uneducated, and your entire message loses any sense of credibility. As our poison-penned emailer may put it: "You're nothing but a scoundrel with rosy-red cheeks."
It is up to the writer to pay close attention to the content of their emails and letters. Words have many meanings. Read your messages out loud (we catch more mistakes that way), or have another person proof your work before you send your lyrical literature into the atmosphere.
Like this Article ?  Share It !    You now can easily enjoy/follow/share Today our Award Winning Articles/Blogs with Now Over 2.5 Million Growing  Participates Worldwide in our various Social Media formats below:
FSC LinkedIn Network: (Over 15K+ Members & Growing !)   www.linkedin.com/in/frankfsc/en
Facebook: (over 12K)   http://www.facebook.com/pages/First-Sun-Consulting-LLC-Outplacement-Services/213542315355343?sk=wall
educate/collaborate/network….Look forward to your Participation !
Continue of article:
When a client sends a letter for me to review and tells me it was mailed yesterday, I'm wondering why they are wasting my time. I'm there to proof their work and maybe save them from embarrassment. I usually find several mistakes and will highlight their errors and send the document back for their wall of shame. Proofreading a document after it has been mailed is like closing the barn door after the horse has run away.
When your cover letter and resume are reviewed by hiring managers and they see inconsistencies, grammatical mistakes or spelling errors – what kind of impression are you making? When you express that you are "Detail Oriented" in your Profile and your resume is full of errors, do you think they will take you seriously?
If I see mistakes in a letter or resume it tells me the writer simply does not care. If I were making the decision to select this person for an interview, I would disqualify them immediately. Check the documents that you currently have online with the Job Boards, LinkedIn and all of your social media sites. There is a strong likelihood that you will find a mistake – hopefully not too embarrassing.
You only have one chance to make a first impression.
Excerpt from the book "Resume DNA - Succeeding In Spite Of Yourself" by John Singer ....... Read more:  www.johnmsinger.com
For every position that interests you there are dozens, possibly hundreds of applicants. You need to make yourself stand out -- but how? Resume DNA: Succeeding in Spite of Yourself is a practical blueprint for navigating your way through a complicated, competitive job market. You'll learn to identify the qualities that distinguish you from your competition, write cover letters and resumes that demonstrate why you're a good fit, deliver an opening statement that enables you to control the interview, work your network and pilot a proactive search in the "unpublished" job market, and much more. With humor and warm encouragement, Resume DNA: Succeeding in Spite of Yourself reminds you of what you've already accomplished . . . and teaches you how to leverage those accomplishments as you make your way up the career ladder.     Available on Amazon.com
About the Author:  John Singer
As a certified professional resume writer (CPRW) and a dedicated career coach and advisor, John Singer has mentored and motivated professionals to identify their unique skills and talents and transition into meaningful and rewarding careers. As president and owner of Professional Development Strategies, John is committed to equipping clients with the necessary tools to communicate their strengths, build and establish professional networks, and secure positions that will allow them to soar professionally.
Earlier in his career, John was an episodic television writer and member of the Writers Guild of America. With a noted career in the broadcasting industry as a station owner/operator and radio personality, John combines his experience in business, marketing, and communication to inspire others to reach their highest levels of professional performance.
John Singer resides in Tucson, Arizona, providing outplacement services for companies internationally. He is a motivational speaker who educates and entertains his audience with practical advice on business, branding, career search, and life.
https://www.firstsun.com/wp-content/uploads/2016/07/logo.jpg
0
0
First Sun Team
https://www.firstsun.com/wp-content/uploads/2016/07/logo.jpg
First Sun Team
2016-04-06 15:00:51
2016-04-06 15:42:44
Your #Career : You Only have One Chance to Make a First impression.......When you Unintentionally MisUse or MisSpell a Word, you Appear to be Uneducated, & your Entire Message Loses any Sense of Credibility.