You're sitting in your office trying to catch up on paperwork when your colleague bursts in with fire in her eyes. Before you even fully acknowledge her presence, she's off on a tirade, spilling words so fast that you can't understand what she's saying. But it is clear that your colleague demands a response to a problem that's upsetting her--even though you're not quite sure what the problem is.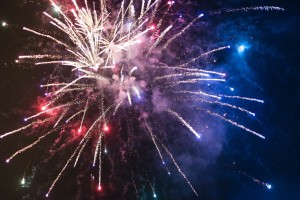 Your colleague is obviously being irrational, but you suspect won't help matters to tell her so. And you're beginning to feel a little irrational, too, since her behavior is making you madder by the moment.
How can you productively manage this encounter without losing your cool? What should you do right now to stop this bad situation from getting worse?
Before I share some action steps, let's freeze the scene for a moment and analyze the situation, with the help of Susan Gilell-Stuy, a corporate executive consultant. For more than a decade, Gilell-Stuy has coached Fortune 500 leaders across industries. She's also a sought-after speaker on a variety of leadership issues, including managing difficult people.
Like this Article ?  Share It !    You now can easily enjoy/follow/share Today our Award Winning Articles/Blogs with Now Over 2.5 Million Growing  Participates Worldwide in our various Social Media formats below:
FSC LinkedIn Network: (Over 16K+ Members & Rapidly Growing !)  www.linkedin.com/in/fscnetwork
Facebook: (over 12K)  http://www.facebook.com/pages/First-Sun-Consulting-LLC-Outplacement-Services/213542315355343?sk=wall
Google+: (over 800K) https://plus.google.com/115673713231115398101/posts?hl=en
Twitter: Follow us @ firstsunllc
Question: Want the 'the best/current articles/blogs on the web' on Job Search, Resume, Advancing/Changing your Career, or simply Managing People?
Answer: Simply go to our FSC Career Blog below & type in Blog Search below:
 https://www.firstsun.com/fsc-career-blog/ ...What Skill Sets do You have to be 'Sharpened' ?
Continue of article:
Gilell-Stuy wants us to understand that when a colleague becomes irrational, he is not operating from a position of strength--he usually feels anxious and out of control. "Giving in to the pressure and responding in a defensive way will only serve to allow the other person to drag you down into his pit of bad emotions," she explains. "That's why you need to do everything in your power to keep your upper brain engaged (where reason prevails) and avoid being drawn into responding emotionally from the middle part of your brain (where you're governed by the flight-or-flight response)."
Here are 5 strategies for productively dealing with an irrational colleague:
Identify what's happening here. It's valuable to step back mentally and diagnose what's going on. Say to yourself, "This person is acting irrationally. This is a bad situation. I need to manage this."
Calm down. Gilell-Stuy's advice:  "Pausing allows you to quiet the part of your brain called the amygdala, which gives you the chance to regain the high ground and respond from a place of logic." To do so, you can use the time-honored method of counting to 10. Or you can request that you and your colleague take a 15-minute timeout before resuming your conversation. Or you can imagine what it would feel like to let loose and scream, privately enjoying that mental picture before coming back to your calm, reasonable self.
Move closer. When you feel attacked, every fiber of your being wants to punch out or run away--that's why the response is called "fight or flight. But the best way to help your irrational colleague is to lean in and have her start to feel like you're on her side. So suggest that you sit down together and talk about what's going on. Say, "What is this really about? Let's talk about root causes. What problem do we need to solve? How can we work together to address this?"
Step away if that's the only option. Gilell-Stuy reminds us that, just because the irrational person is acting out, it doesn't mean that he is the only one who counts. You have to make sure you're getting your needs met, too. If the situation feels really bad, you can say, "We need to stop now. Let's agree to take a break and figure out what a mutually acceptable next step would be." Also remember that you never have to engage with someone who becomes verbally or physically abusive.
Work out a plan for moving forward together. Irrational people often dwell on past events and want to rehash them over and over and over again. You need to direct the conversation to leave the past behind and plan a path forward. Says Gilell-Stuy, "Your objective should be to come to an agreement about what will change--but also how each of you will act going forward."
The best outcome, she explains, is not only to solve today's problem, but also to commit to how to resolve issues in the future without anyone (especially your colleague) losing control. "Use this bad moment as an opportunity to set ground rules for how you and your coworker will operate going forward," suggests Gilell-Stuy. "And be clear about what will happen when those ground rules are broken."
The opinions expressed here by Inc.com columnists are their own, not those of Inc.com.
PUBLISHED ON: DEC 13, 2017
https://www.firstsun.com/wp-content/uploads/2017/07/fireworks.jpg
376
564
First Sun Team
https://www.firstsun.com/wp-content/uploads/2016/07/logo.jpg
First Sun Team
2017-12-13 13:51:18
2017-12-13 14:13:38
#Leadership : How to Deal with Irrational Colleagues (without Losing Your Cool)...Irrational People are Hard to Deal With. An Expert gives Advice for Managing Tense Situations.