Many job seekers – especially business consultants – have a hard time explaining why their background and experience is important and useful to others.  The best way to showcase to others you have something important to say is when third-parties quote your expertise.  So how do you get quoted as an expert when you don't know any reporters?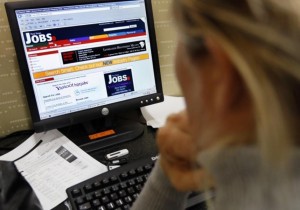 There is a reporting site called Help a Reporter Out which connects media reporters with those who are subject matter experts (SMEs) so the reporters can get 'free' advice and interview content for stories they are writing.  Many of those stories are on a specific type of topic, but they are wanting industry SMEs to provide insight on a subject to validate their professional research and storyline.
Job seekers who are working their way up through the 'experience' part of a career can possibly gain attention from headhunters by showcasing skills and experience as a SME in a public forum, especially if the forum was exposed to thousands or tens of thousands of viewers or readers.  Being quoted on a large forum can also bring in business to those who are consultants – especially if your business website is added as a link.  Being quoted as a SME is another 'bullet' on your resume or academic Curriculum Vitae. Being quoted confirms you know 'your stuff.'
Like this Article ?  Share It !    You now can easily enjoy/follow/share Today our Award Winning Articles/Blogs with Now Over 2.5 Million Growing  Participates Worldwide in our various Social Media formats below:
FSC LinkedIn Network: (Over 15K+ Members & Growing !)   www.linkedin.com/in/frankfsc/en
Facebook: (over 12K)   http://www.facebook.com/pages/First-Sun-Consulting-LLC-Outplacement-Services/213542315355343?sk=wall
educate/collaborate/network….Look forward to your Participation !
Continue of article:
I subscribe to the Help a Report (HARO: Help a Reporter Out) RSS feed and answer inquiries related to my business expertise. I've been quoted as a SME on platforms such as Monster (job search site) and other large media outlets. This provides job seekers – or business consultants – an extra section on your CV as a 'Quoted as SME in Publications." You can provide the web link (URL) to the article to substantiate the publication where you are quoted. Below is a small example of my CV section.
+++++++++++++++++++++
WORKS IN WHICH CITED AS SUBJECT MATTER EXPERT
Kaufman, C. Z. (2017). Top skills to list on your resume: Recruiters are looking for talent, so make sure to highlight these relevant job skills. Monster.com, Retrieved from: www.monster.com/career-advice/article/top-resume-skills-list-0317
DeGangi, C. (2017, Jan. 24). The Ultimate Guide to Getting a Better Job This Year. (Quoted as SME). Retrieved from: http://blog.credit.com/2017/01/the-ultimate-guide-to-getting-a-better-job-this-year-165019/
Delay, S. & Combs, K. (2010). E-cruiting. (Quoted as SME). Aardvark Global Publishing.
Hansen, K. (2009, Oct.). Top Notch Executive Interviews. (Quoted as SME). Career Press.
+++++++++++++++++++++
When you receive the RSS email feed from HARO – you don't need to read the entire email.  Plug in key skill words (your expertise) in your email search box. When you do get a 'hit' then read the entire request (section with individual reporter request). My process is to copy that request section, and paste it into a new email to the 'respondent' email. I then insert an 'about me' section to explain why I am the best SME to quote, then answer each of the questions asked in the query. Request the reporter to let you know when the article comes out; most reporters will provide you a link and date of publication.
The secret sauce to success is to get your content to the reporter fast.  They are under a deadline (e.g., 24 – 72 hours); the first responses get attention and higher chances of being quoted.  I have a template that sets up the response with my intro, space for plugging in the questions and my answers, and my signature (copy and paste into the email to the reporter).  When I see requests, I will stop what I am doing and spend about 15 minutes answering the question(s).
To date I have been quoted in about a dozen large media publications (online and in print).  There are usually phone calls for business after readers search for my company name on the Internet.  For job seekers, you will be amazed as to how far that take you in your career resume for job consideration! To get on the list, helpareporter.com is the website you can sign up for the RSS feed.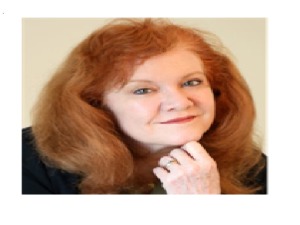 Dawn Boyer, Ph.D., owner of D. Boyer Consulting – provides resume writing, social media management and training, and editing / publishing / print-on-demand consulting. Reach her at: Dawn.Boyer@me.com or www.dboyerconsulting.com.
Number of words, including title and POC info:  ~677
Bio: Dawn D. Boyer, Ph.D., has been an entrepreneur and business owner 16+ years, with a successful business in Richmond, and currently in her own consulting firm (CEO) in Virginia Beach, VA.  Her background experience is 24+ years in the Human Resources field, of which 12+ years are within the Federal & Defense Contracting industry. She is the author of 131 books on the topics of business, human resources research, career search practice, women and gender study, genealogy and family lineages, quotes for motivation and self-improvement, and 'Interview with an Artist' series.  Her books can be found on Amazon.com under Dawn D. Boyer, Ph.D.
http://www.firstsun.com/wp-content/uploads/2013/10/Job-Search-Web.jpg
600
857
First Sun Team
http://www.firstsun.com/wp-content/uploads/2016/07/logo.jpg
First Sun Team
2017-03-28 16:21:30
2017-03-28 16:21:30
Your #Career : Becoming a Subject Matter Expert for Business or Job Search....The Best Way to Showcase to Others you have Something Important to Say is when Third-Parties Quote your Expertise.