First Sun Consulting | About Us
Since 1991, First Sun Consulting, LLc has provided corporate outplacement/career transition services/programs for transitioning employees during cost cutting/retirement/non-fit. Today, we currently have over 80 office locations with our highly trained, local consultants, to assist you/your employees, in Maryland, Washington DC, Virginia, North Carolina, South Carolina, Georgia, Florida, Tennessee, Mississippi and Alabama.
First Sun Consulting, LLc has over 300 affiliate offices both nationally/worldwide and have delivered to companies to a broad spectrum of industries/size/sectors. First Sun Consulting, LLC along with our partner affiliates have the ability to deliver 'seamless' delivery of programs of programs/services to your employees throughout the U.S, Canada, U.K., Mexico and Worldwide.
Explore the power of our network to assist you/your employees. (visit our location page)
Today, like many highly processing functions/services,  90%  of the corporate outplacement firms are done by two major "Big Box" companies .  The costs of their services shrinking,  but their outcome,  or rate of re-employment, has drastically diminished .  This is costing your company additional unemployment and COBRA costs, as well with lingering legal risks.
So, what is your ROI for these services?
Here at First Sun Consulting, our focus and priority is simply delivering the highest outcome based programs/services in industry by:
On site consultants to assist with separation to avoid conflict and to consult HR personnel with procedures. (optional)
Highly experienced/trained local consultants to assist/train your transitioning employees.
Highly outcome focused "one on one" programs .
Lowest rate of consultant to transitioning employee in the industry: 1 to 25 (national industry average 1 to 65)
Delivering/educating the most advanced "social media" tools for today's job search! (LinkedIn most important today!)
Flexibility in services and fees to meet your companies needs and budget
First Sun offers the best value in the outplacement firms industry and the management at First Sun is committed to a high outcome rate for you and your employees which delivers a high rate of  ROI for your company.
To demonstrate this, all First Sun Consulting Outplacement programs and services are offering "until placed or re-employed" to assist your transitioning employee.  An unmatched service in the industry!
In conclusion, our First Sun Consultants and Team Members are proud in the delivery of  customized programs and services to you/your transitioning employee. Their main objective is to give them the tools and advice to help them get back to work as quickly as possible.
The First Sun Team values the opportunity in serving you/your transitioning employee(s) & confident that First Sun Consulting has the cloud based tools/programs/services to provide that one-on-one consultation you/your employee(s) deserve & expect.
"We want to help all students," emphasizes Lord, who himself…
http://www.firstsun.com/wp-content/uploads/2013/11/CollegeGraduateFocus1.jpg
369
553
First Sun Team
http://www.firstsun.com/wp-content/uploads/2016/07/logo.jpg
First Sun Team
2017-10-20 20:02:20
2017-10-20 20:02:20
Your #Career : This Job Platform Is For Undergrads Who Get Nowhere On LinkedIn ...The days of "it's Not What you Know, it's Who you Know" may be Nearing an End Now that College Students can Handshake their way to better Job Opportunities.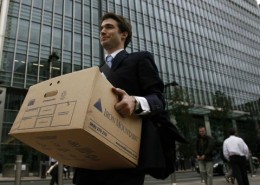 As you are about to attend a team meeting at work, your manager…
http://www.firstsun.com/wp-content/uploads/2014/06/fired-layoffs-let-go-box-leaving-work-3.jpg
360
480
First Sun Team
http://www.firstsun.com/wp-content/uploads/2016/07/logo.jpg
First Sun Team
2017-10-19 15:42:36
2017-10-19 15:42:36
Your #Career : Just Got Fired? Ask These Five Questions Before You Pack... You might never want to speak to your boss again, but not asking these questions will only hurt you.