In 2015, one of the notable features of the business world has been the impact that a corporate scandal can have on the reputation of a company or sector.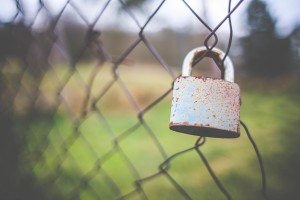 As Benjamin Franklin, one of the founding fathers of the US remarked: 'It takes many good deeds to build a reputation and only one bad one to lose it'.
In 2015, the repercussions of the carbon emissions cheating debacle by Volkswagen continues to be felt by its customers, suppliers and employees and a catalogue of misdemeanors such as the foreign exchange rate rigging and money laundering has plagued the banking sector.
Like this Article ?  Share It !    You now can easily enjoy/follow/share Today our Award Winning Articles/Blogs with Now Over 800K+ Growing  Participates Worldwide in our various Social Media formats below:
FSC LinkedIn Network: (Over 10K+ Members & Growing !)   www.linkedin.com/in/frankfsc/en
Facebook:   http://www.facebook.com/pages/First-Sun-Consulting-LLC-Outplacement-Services/213542315355343?sk=wall
Twitter: Follow us @ firstsunllc
educate/collaborate/network….Look forward to your Participation !
Continue of article:
On a macro-economic level, the population continues to age in many countries across the EU as well as the US and Japan. Germany and Japan have a population average age of 46 years while in the US this is 36 years old. The demographic profile is very different in Africa where the average age in South Africa is 25 and 15 years old in Uganda. The changing demographics within the West and in emerging markets will have implications for the talent management programs of global firms. I asked some experts to gaze into their crystal balls and give their views for 2016 in terms of talent management, leadership, culture and technology.
Reputation management will be front and centre of HR directors' agenda, commented Rita Trehan, chief capacity officer at Rita Trehan LLC. "The Volkswagen downfall has cast a long shadow; a healthy culture gone astray. If it can happen to them, it can happen to anyone. Next year, the onus will be on HR to take the lead, manage the company reputation and call out risky practices that might bring down a business."
Major skill shortages and huge changes in demographics will be on the radar of HR directors of FTSE100 firms, remarked Nick Holley, co-director of the center of HR Excellence at Henley Business School.
"I see a lot of companies have a big issue where there is shortage of science, technology, engineering and mathematics (STEM) skills. At the same time, we see that many FTSE100 firms have demographic problems as there are a significant proportion of baby boomers on the cusp of retirement. There is a real issue with knowledge transfer here."
As the job market becomes more competitive and skill shortages worsen, this will place the prospective employee in a more influential position to research an employer, argued O'Connell. "Employees have more information than ever before on a prospective employer. HR needs to focus on what their employer brand is and build trust between potential employees and the business."
In terms of talent management challenges facing global firms in 2016, there is a growing understanding within the HR industry that the annual performance review isn't an effective way to manage people or boost performance, argued David Brennan, general manager of Achievers. "It's a process that looks in the rear-view mirror, that's focused on what your employee did a year ago. It's no longer a relevant or fruitful procedure for the new generation of employees. Learning how to incorporate real-time feedback into the company's culture will be crucial for global firms who want to see engaged and successful employees."
Holley warned that global firms had to be careful when it came to defining 'talent'. "It's not just the high potential employees. Most organizations see the talent issue is around critical skills that they require to deliver their business strategy." Holley argued that there needs to be more 'subject-matter' leadership within organizations. "We tend to think that leadership is about leading people but it's also about commercial leadership, multi-cultural leadership and leading within the context of the organization."
HR directors of multinational companies need the ability to balance the need of different business challenges arising from different regions, said O'Connell. "Immigration is an interesting challenge. There will be increasing workforce diversity and companies that embrace that diversity will see that leverage of value."
Global organizations must consider what it means to have a multi-generational workforce and how they work together, advised Charlotte Sweeney, founder of Charlotte Sweeney Associates, a diversity and inclusion consultancy. "Organizations need to consider what employees from different generations and different life styles are looking for from an employer, whether that's interesting work, being able to make a difference to wider communities or the rewards and recognition they receive. Research shows that the younger generation is much more vocal about what they want and don't want from their employer and career. If companies want to be able to attract and retain future talent, then these perspectives do need to be listened to."
Another challenge for multinational firms is how they communicate with the millennial generation especially with the increasing influence and presence of online sites that review organizations, argued O'Connell. "Employers have a real challenge here as with greater choice and influence, this generation has a depth of knowledge about companies. HR directors have to make sure they are communicating properly about their company. Glassdoor has provided authentic feedback about companies and I see the more progressive organizations respond to comments on Glassdoor, rather than ignore it."
O'Connell warned that the HR function had to get closer to the business in 2016 in order to be more effective. "We did research recently which revealed that 50% of business leaders don't value the analytics that HR provides for them. HR is taking a technology-focused approach but it needs to provide the data that the business unit values."
Technology will play a pivotal role for the HR function in 2016, commented Simon Constance, partner, people advisory services at EY. "I think that 2016 will be the year that automation hits the administrative processes and we're going to see an explosion of artificial intelligence. Automation will take a swathe of process roles out in call centers. Junior analysis roles will also be hit by automation."
Dominique Jones, Vice-President of Human Resources at Halogen Software believes that there is a growing trend towards manager and employee-driven HR processes rather than HR being the main driver. "To support this, HR technology will provide employees and managers a central view of all ongoing performance and development activities, and a simpler way to review and revise goals, development plans and gather and provide feedback across multiple devices."
Forbes.com | December 30, 2015 | Karen Higginbottom ,CONTRIBUTOR
https://www.firstsun.com/wp-content/uploads/2016/07/logo.jpg
0
0
First Sun Team
https://www.firstsun.com/wp-content/uploads/2016/07/logo.jpg
First Sun Team
2015-12-30 12:45:13
2015-12-30 13:04:31
#Leadership : Challenges For HR Directors In 2016...There is a Growing Trend towards Manager & Employee-Driven HR Processes Rather than HR being the Main Driver